The Cobram Library by Cohen Leigh is a public building designed for Moira Shire Council in Victoria. It's striking design traces the line of the nearby Murray River to create a dynamic curve on the exterior of the building which was represented by an array of solid timber battens. Cohen Leigh's brief for the physical model, tasked us with capturing this curved timber array, juxtaposed against the angled library facade which sits behind in an abstract way.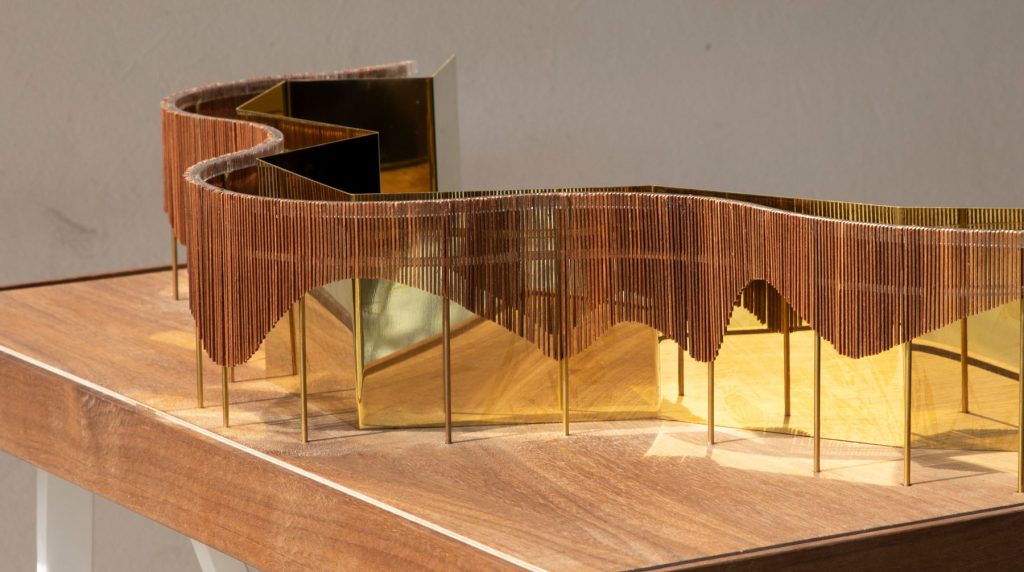 It's architectural iconography was represented with a large single solid brass sheet folded to match the form of the facade with the sequence of solid timber battens represented with hundreds of individually hand-cut basswood strips. These were individually trimmed to suit the curvature of the design and stained afterwards to darken the tone of the wood. The strips were positioned on solid brass poles mirroring the elevated columns of the design.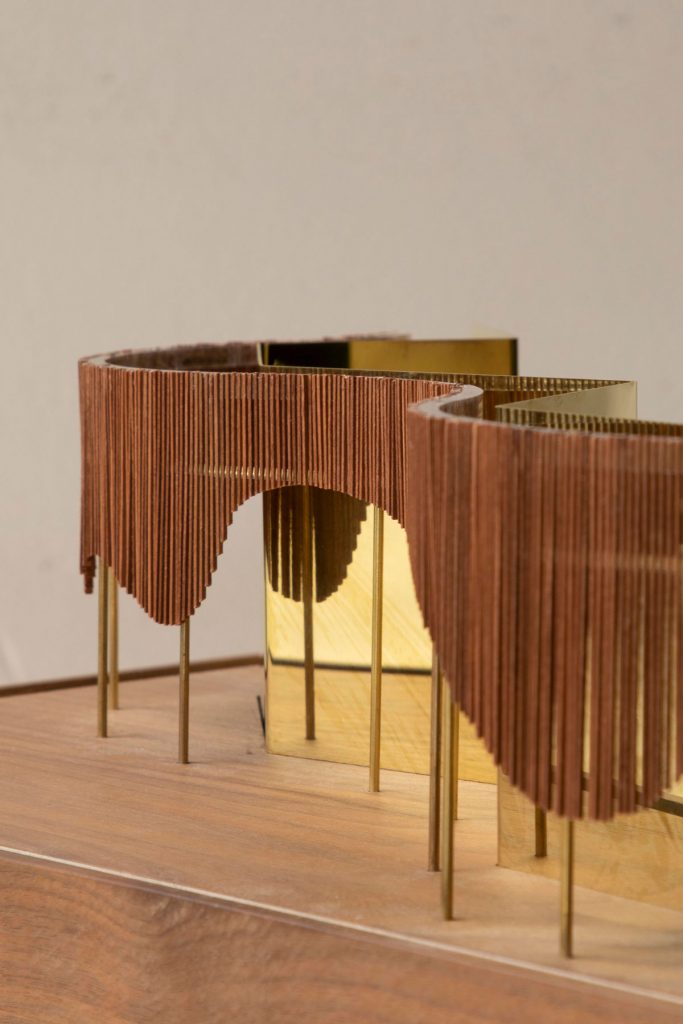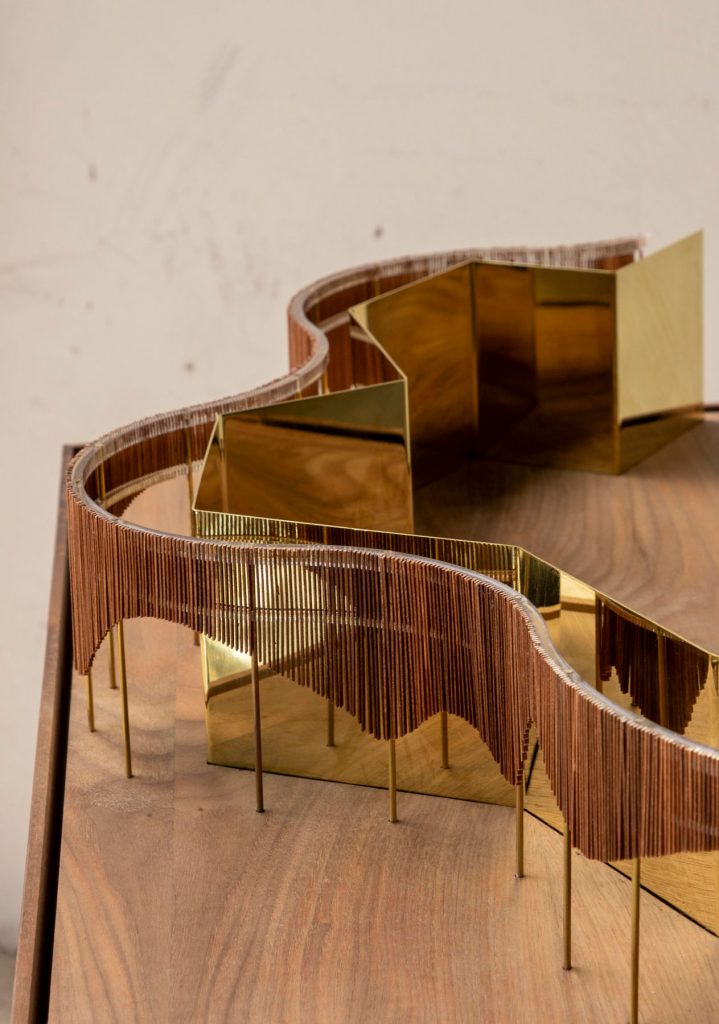 When installed against the reflective brass, this captured the interplay of the battens reflecting against glass evident in the final built architecture.The brass architectural model sat in an American Walnut base and frame. It's frame had a removable portion which revealed a wall mount which secretly allowed the model to also be fixed to a wall in the Cohen Leigh offices at a later date.