At over 1.2m long, this large white detailed model showcases Chadstone Carpark's new facade upgrade set to take place this year.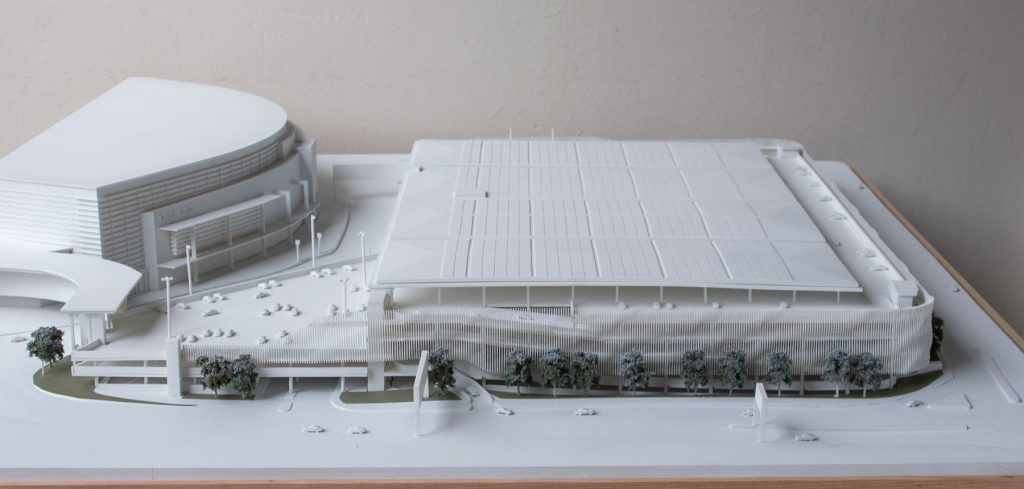 The creative facade offers both a solid barrier to the program behind.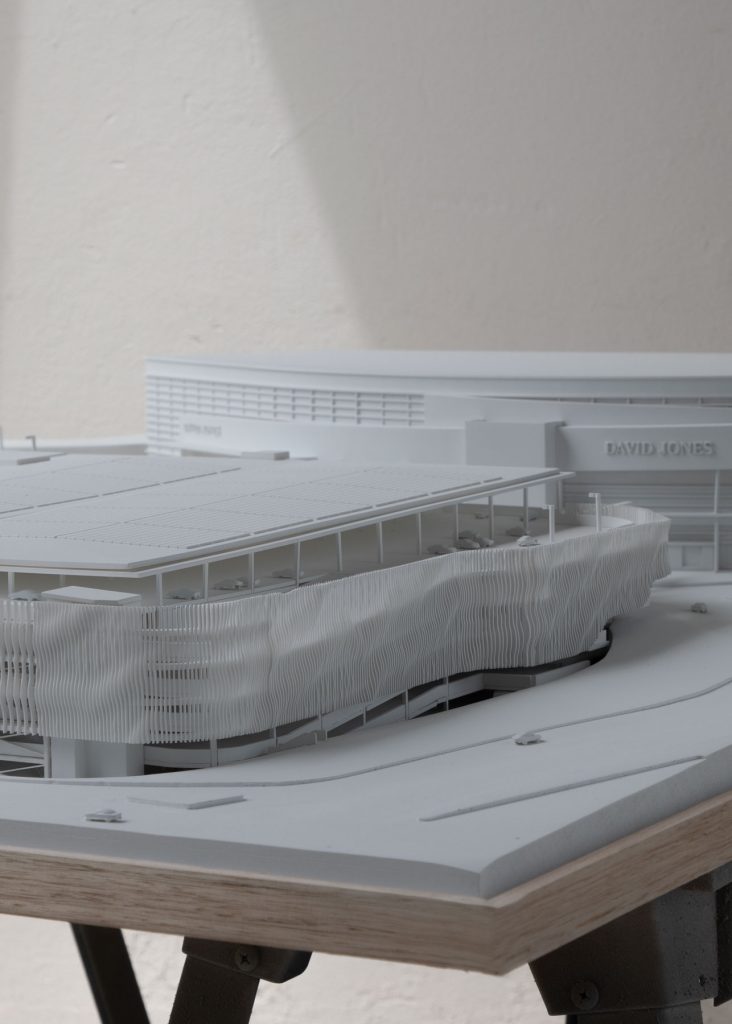 As well as a porous, light and transparent barrier when viewed front on.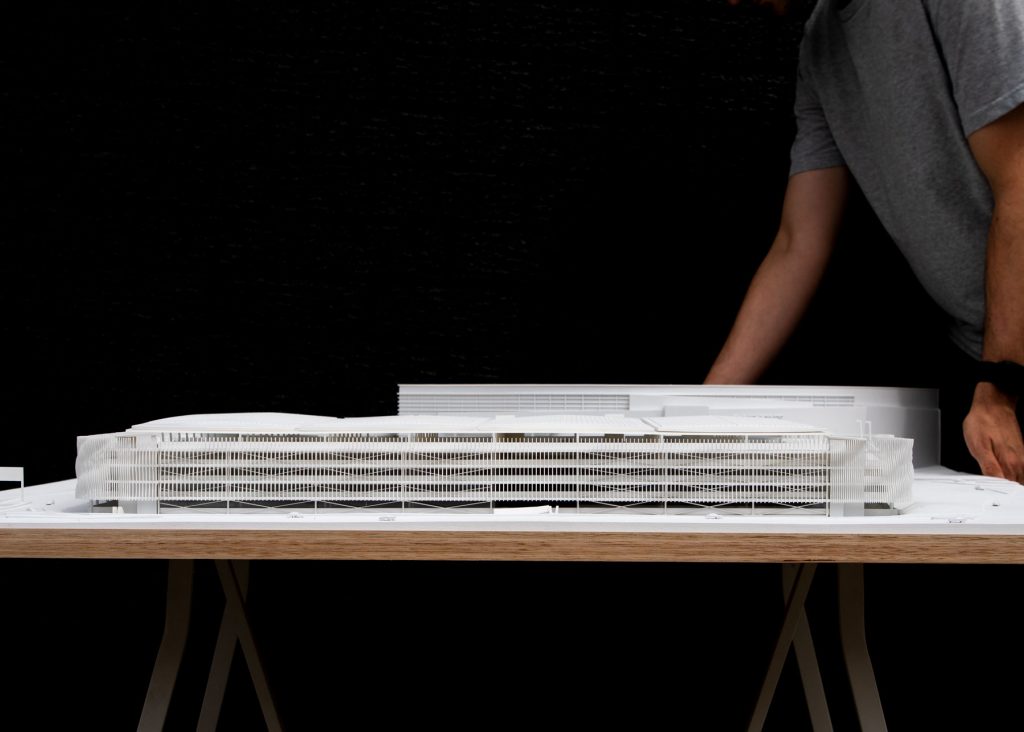 Make Models was commissioned to build the 1:200 model to help various stakeholders understand how the facade would shift and change as it wrapped around the car park as well as how these new upgrades related to the existing David Jones shopping centre.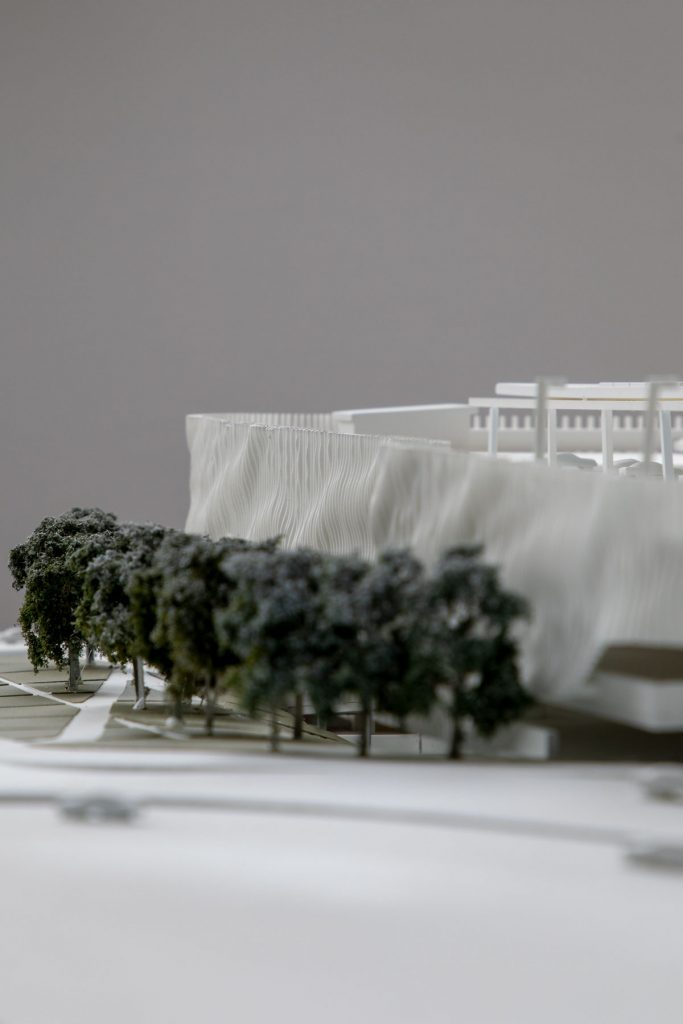 Unlike static images, the 1:200 physical model allowed them to move around the facade to appreciate its changing qualities. The team had explored the project through various mediums already, including VR but found that the physical model offered more flexibility and clarity for the team.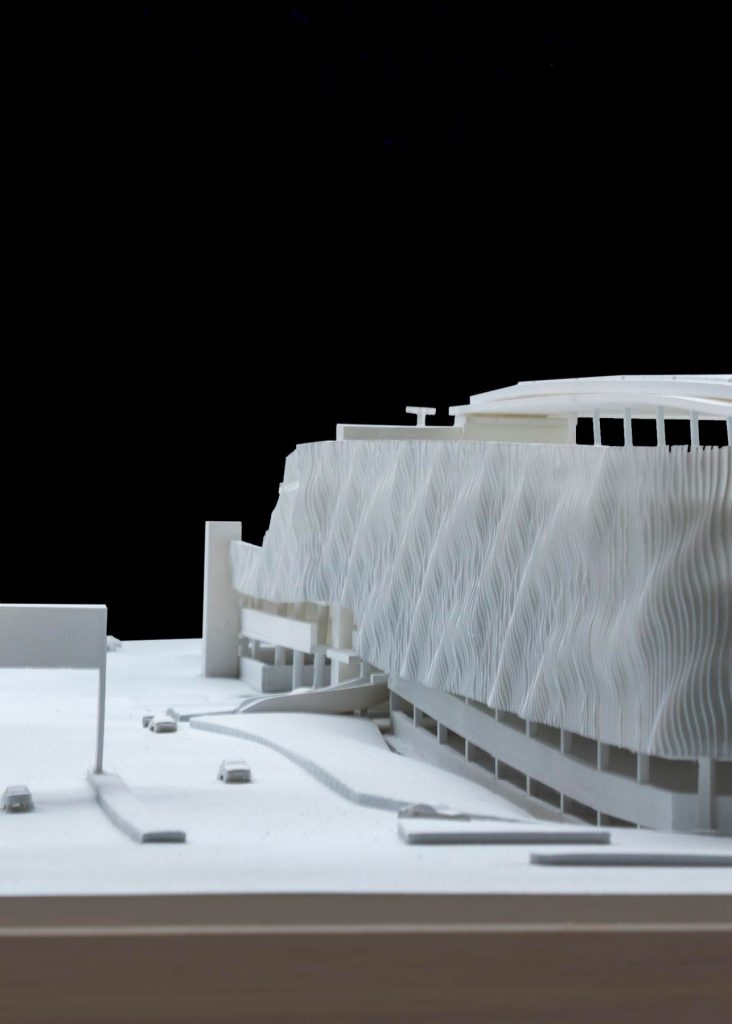 The site had various locations for pedestrians to access the carpark which were all captured with 3D printed details. Existing and new vehicular networks and access to the car park were also represented.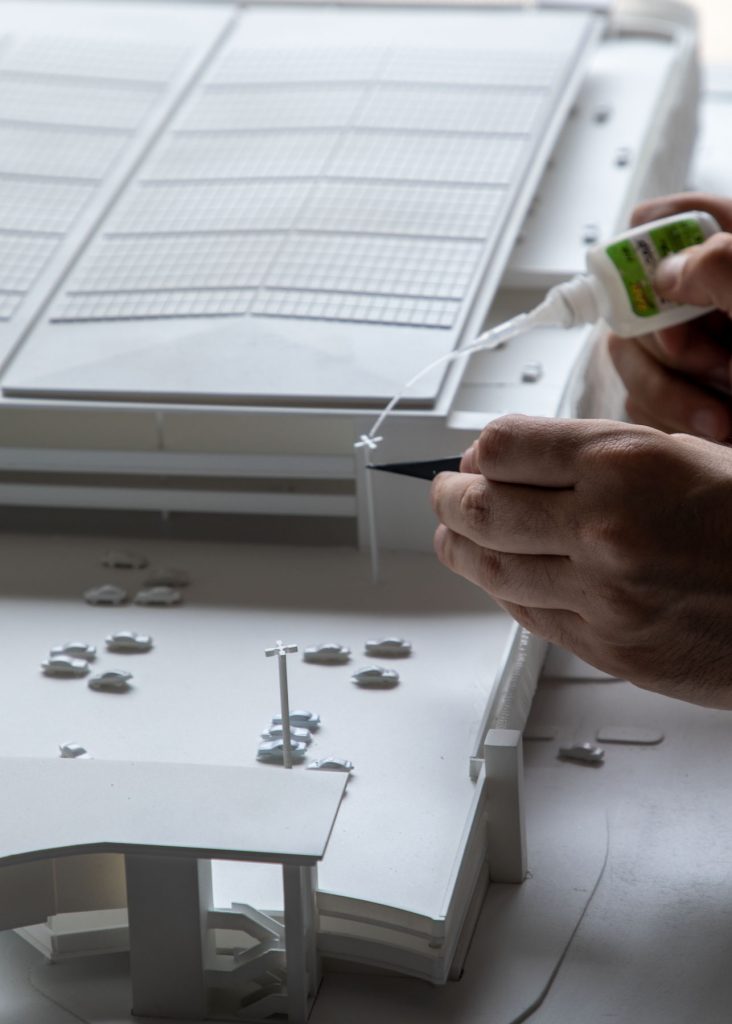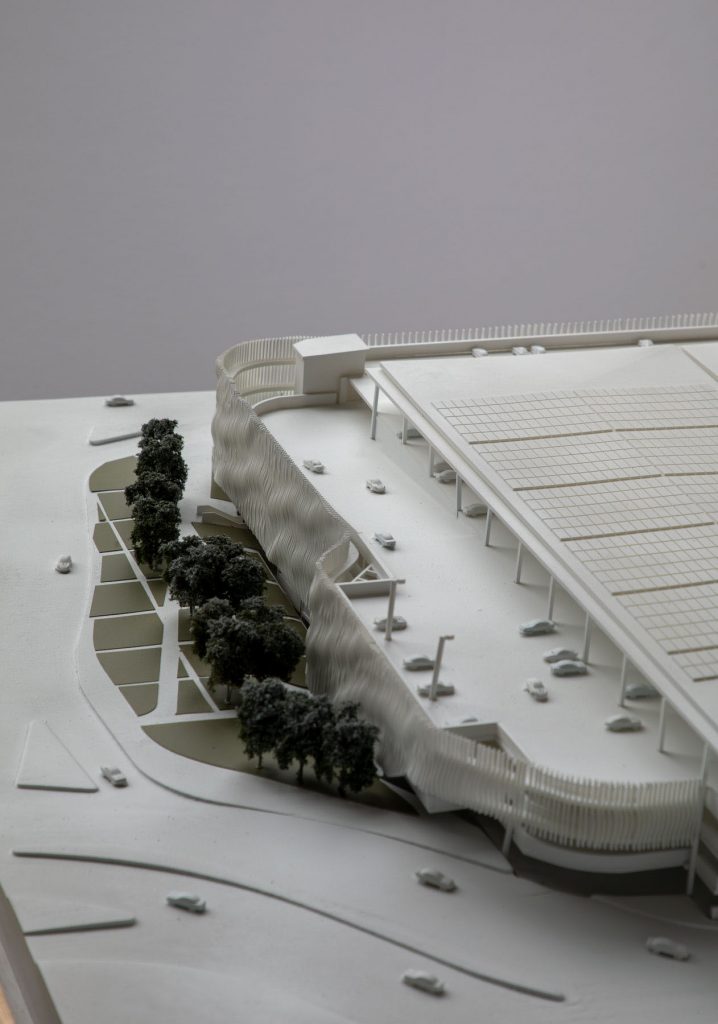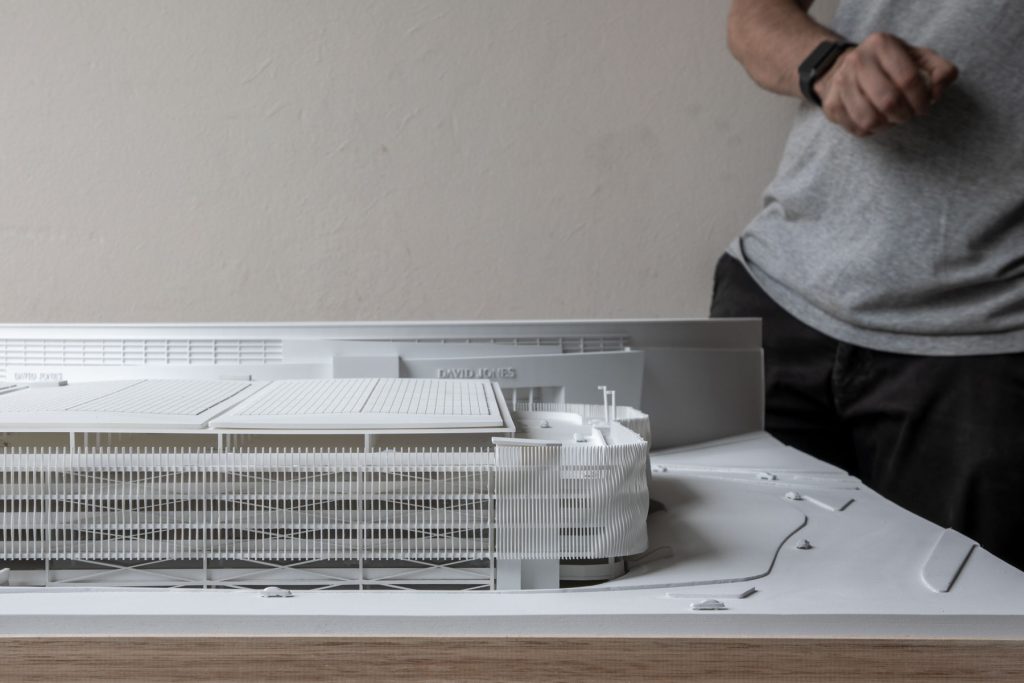 Client: Vicinity Centres
Architects: Jackson Clements Burrows Architects