Scale: 1:100
CHROFI's design competition proposal for Parramatta Mission, was an elegant response to context, history, connection to country and function. Parramatta Mission's purpose is to provide services to vulnerable and disadvantageous people who often live on the fringes of society. The design response was a green oasis, shown through a glazed pitched roof glass structure which referenced the architecture of the adjacent church.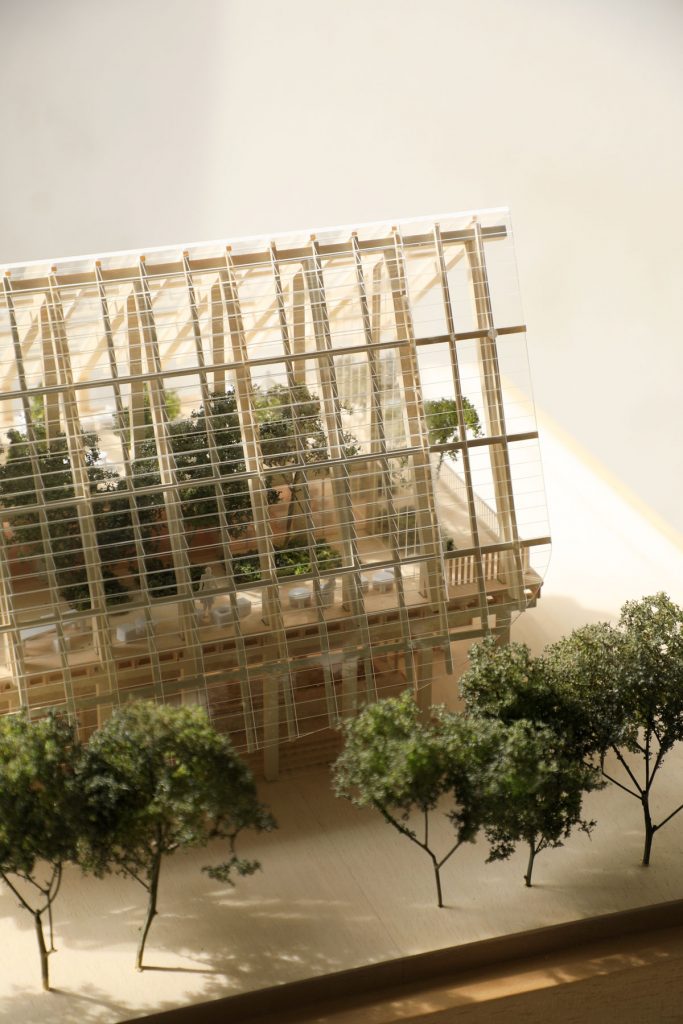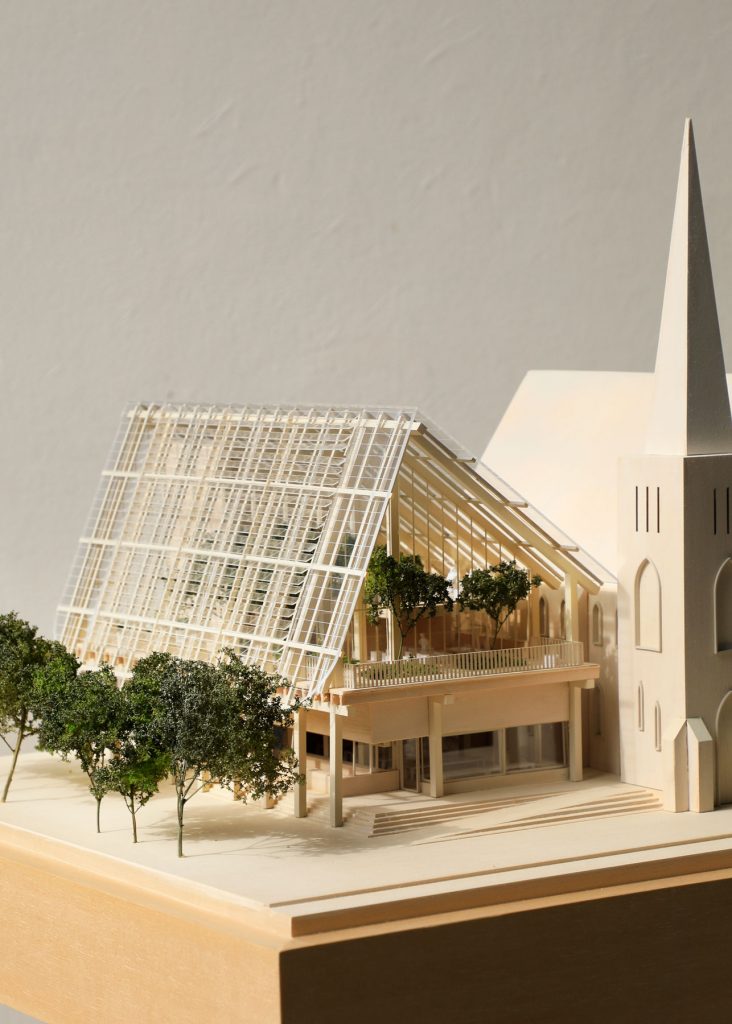 With the closest green space quite far by foot native planting was to be visible through the street with the building acting as a conservatory, with communal spaces for the mission on the ground floor.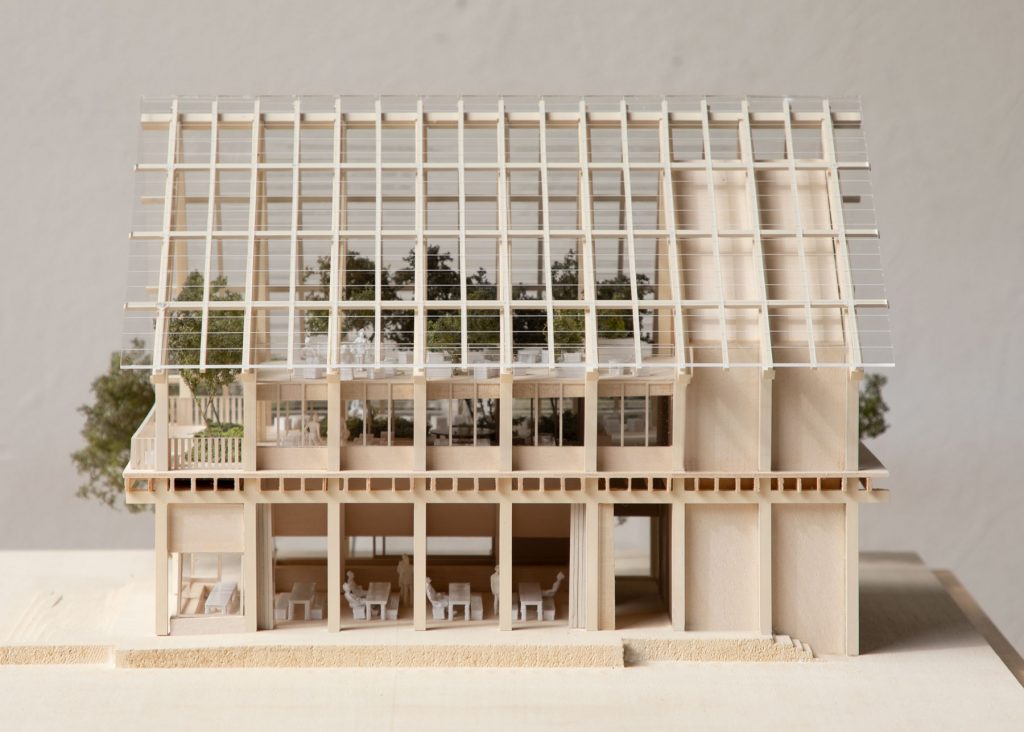 Make Models had a collaborative approach with the architects on this design as members of the CHROFI team worked with Make Models in our Marrickville workshop to craft a physical representation of the architectural ideas. Hand made solid timber components were cut, sanded and glued to reflect the solid timber structure which would be celebrated in the proposed architecture. Clear acrylic glazing with thin acrylic louvers was used to represent the glazed roof and hand crafted trees were placed throughout the model to showcase the idea of the building as a conservatory. 3D printed furniture and people were placed in the ground floor and roof spaces to reflect the communal aspects of the mission to show how it might function as a populated space. The iconic church, which sits alongside the mission building, was made in solid timber to aid in conveying the idea of the building sitting in harmony with the rest of the square.